Utch Records continues to expand a solid catalog of techno music from the south of the world with the expected release of the artist behind Illegal Allien Records, Ricardo Garduno.
Impulsiveness ep / utch ep 0031 includes two tracks deeply made for the dance floor.
Impulsiveness y a dark and rampant piece of minimal techno with hypnotic references and nervous sound effects that waver during the almost five minutes of the track; while Worth Ending, is a crossing of sounds that directly attack the brain with noises and effects that appear and disappear from nowhere to take the listener to a mind state of alteration and futuristic projection. And this it not new, Ricardo Garduno is constantly searching for music inspiration, getting ideas from anywhere and putting them together in his creations, always exploring sounds and express himself in many ways, crating different types of Productions, that involve, textures, melodies, rawness, hypnotism and anything that inspires him and help him to make his music.
Garduno is no stranger to the global Techno industry. Founder of Illegal Alien Records in 2007, one of the most respectable Techno imprints in the world to date, based in Mexico and currently runs it along Aleja Sanchez, DJ Saint Pierre, Fixon, Fixeer and Mari Mattham.
He has many successful productions released on some of the most reputable Techno labels at the moment such as, Warm Up Recordings, Nachtstrom Schallplatten, Northallsen Records, Attic Music, Sleaze Records, Intacto and Machine Box just to name a few, Ricardo also has numerous gigs on some of the most important Clubs and Festivals around the world.
The Ripped – The Howl of Amputees – Utch ep 0030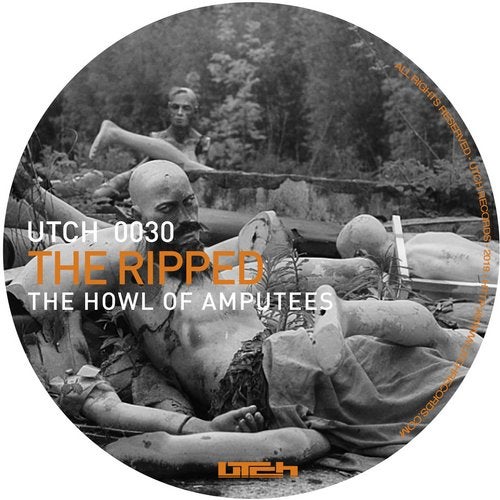 "This ep is a tribute to all animals amputated and killed in the wake of the Soviet experiments on resuscitation of clinically dead organisms by Dr. Sergei S. Bryukhonenko in the mid-1940s"
The reference 0030 of utch records includes two new The Ripped style tracks. Both come full of dark atmospheres, science fiction, industrial landscapes and a working sense of electronic rhythm.The Howl of the amputees ep includes 2 original cuts that drag the hypnotic techno to a new level of intensity. But this is not strange, it is rather a constant in the productions of this Chilean artist, since his works are usually based on the repetition (or suspension) of a sound or note that remains constant throughout the track. Everything carefully mixed and where the tone seems to slowly rise to a spiritual journey that induces a frantic sound hypnotism between body and mind. Less locomotive, more "dark futuristic techno".
Who is The Ripped?   https://utchcorporation.com/theripped
Dimi Angelis – Dark Sunrise ep – Utch ep 0029 EP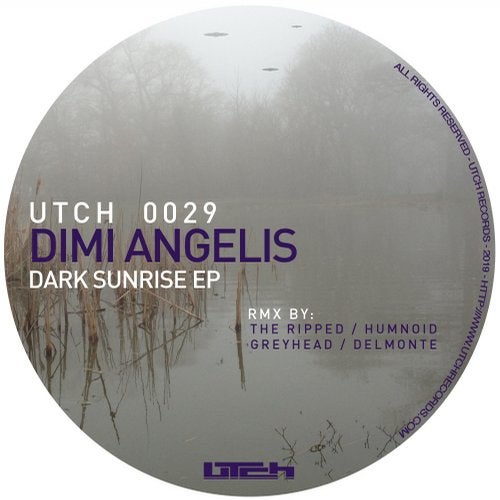 Utch Records extends it's solid catalog with a release by Amsterdam based produced "Dimi Angelis".
Dark Sunrise EP is a sturdy package of two dark and modular dancefloor killers Techno cuts and four rmxs from the best national artists of our label.
It contains 2 original tracks and 4 remixes done by Chilean artists The Ripped, Humnoid, Greyhead and Delmonte 📡
Synthek – Mente Negra ep – Utch ep 0028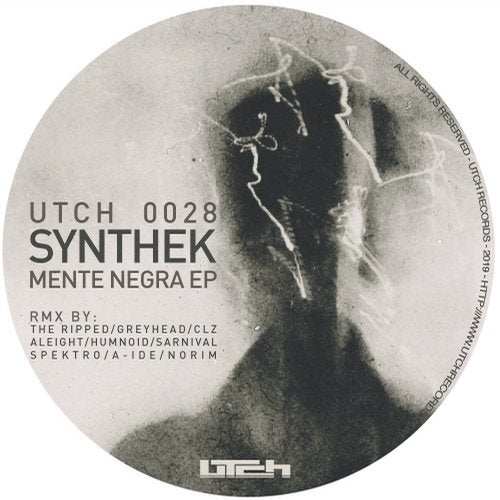 Synthek, the head of Natch records release his first ep for Utch Records, an original track and 9 rmxs with the best national artists of the Chilean label.
10 tracks of futuristic and modern techno music to introduce the club ravers in a deep and rhythmic spiritual state.
It contains 1 original tracks and 9 remixes done by Chilean artists The Ripped, Greyhead, Clz, Aleight, Humnoid, Sarnival, Spektro, A-Ide, NoRim

📡
Utch Corp 001 V/A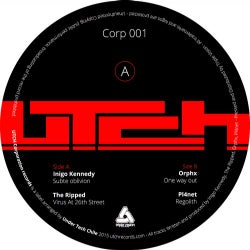 ATTENTION…This release was also released in vinyl format
Sello: UTCH Records ‎– Corp 001
Formato: Digital and Vinyl, 12″, 33 â…" RPM
País: Chile
Style: Techno
A1 – Inigo Kennedy / Subtle Oblivion (Original mix)
A2 – The Ripped / Virus At 26th Street (Original mix)
B1 – Orphx / One Way Out (Original mix)
B2 – Pl4net / Regolith (Original mix)


Pacou – Deimos – Tesla ep Part 2 – Utch ep 0027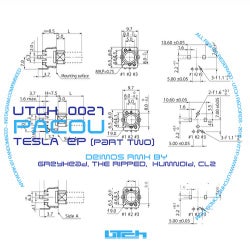 Pacou, the standout German artist presents TESLA, an ep that includes rmxs of the best national artists of Utch records; The Ripped, Greyhead, Humnoid, Gronotek, CLZ, Delmonte, Rizherr and Sarnival will be those who give new form to the original tracks included in releases 0026 and 0027.
Pacou / Tesla / Part two / UTCH EP 0027
Deimos Original mix
Rmx by The Ripped, Greyhead, Clz, Humnoid
Pacou – Phobos – Tesla ep Part 1 – Utch ep 0026
Pacou, the standout German artist presents TESLA, an ep that includes rmxs of the best national artists of Utch records; The Ripped, Greyhead, HUMNOID, Gronotek, CLZ, Delmonte, Rizherr and Sarnival will be those who give new form to the original tracks included in releases 0026 and 0027.
Pacou / Tesla / Part one / UTCH EP 0026
Phobox Original mix
Rmx by The Ripped, Gronotek, Sarnival, Delmonte,Rizherr
Greyhead & Humnoid – Novena ep – Utch 0025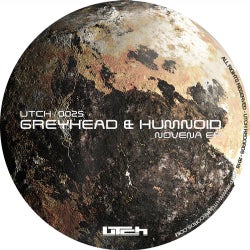 Hedustma – Hidden Lenguage ep – Utch 0024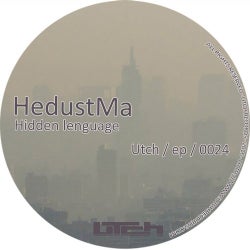 Hedustma is the project of well-known psytrance producer Ovnimoon aka Hector Stuardo…more… click to collapse contents
… focused in the mystical techno trance path, exploring ideas with dark moods, mystery, deeply hypnotic beats and heavy atmospheric forms bringing a new way to find a trance state.
In 2016 Hector was searching for fresh ideas to produce different music than usual, and finding that the underground techno scene attracted his interests, the project Hedustma was born to show his personal form of expression in this style.
Candyflipa
– Duna ep – UTCH ep 0023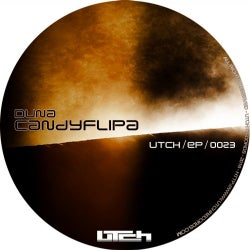 Elektrabel – Radar ep – UTCH ep 0022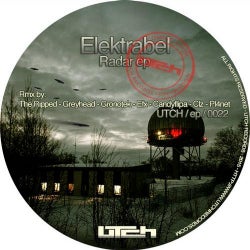 A new quality techno release from Elektrabel…include rmx by The Ripped, Greyhead, Candyflipa, Pl4net, Efx, Gronotek, Clz
Elektrabel, real name Tomas Hartl, is a part of the top of Czech electronic scene. Native BÅ™eclav dictates many years the hardest, but the most intelligent way of electronic music for listen. To date, he played almost in all clubs and festivals in the country, even a few respectable places in the world like Tresor Berlin or Tokyo Womb. The first time he gave known about himself was through the Czech Virtual Label, which was published in 2001, his debut Untitled. Two years later he succeeded with unprecedented. His production saw Jeff Mills, who later on the sub-label of Axis Records 6277 gave Tomas the first foreign vinyl MISSION 01 – Elektrabel EP. About two years later came the further cooperation and the next release Crocks, marked the forthcoming LP For Various Reasons, released as MISSION 04 which had success with critics and the general public too. Later that year, issued the fifth Mission – Trefa, which only confirmed his strong position on the top. Followed by Edensonic, Pohjola and Antiritmo, which later added other smaller or bigger labels, where he is releasing at the present. His sound is still characterized by hard-hitting rhythms and hypnotic synthesizers loops, but recently also with dense pads and slower minimalistic beats, when one or another part of the production he plays based on the character of the event.
The Best of UTCH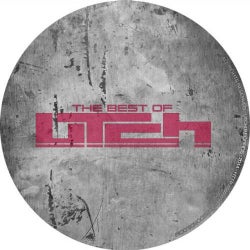 The Best of 140 artists from 37 countries and over 42 releases…stay tuned!!! Include tracks and rmx by Inigo Kennedy, Jeroen Search, Kwartz, Obtane, Deepbass, Fabrizio Lapiana, Orphx, Tadeo, Fanon Flowers, The Ripped, Stanislav Tolkachev, Casual Violence, 88uw, Patrick Krieger, Diego Hostettler, A. Paul, Elektrabel, Tuomas Rantanen and others quality techno monsters!!!
B – Liss C – Kuak
Who is Liss C ?
Liss Casaro, better known as LISS C., started on music scene 10 years ago. From 242, Kraftwerk, Joy Division or Sleeparchive are some of the inspirations of his personal "vision" of music.
Always walking about techno, he started to produce 4 years ago, trying to show his personal way of techno, where has been supported/played by top artist, like Danny Tenaglia or Rino Cerrone to name a few.
Influences from London to Berlin, where he is actually based, energetic sets, loud basslines and acid tick, is what you can expect from Liss C.
Label owner of LGM, LCR and his new own vinyl brand LC SERIES, where we will find talented artist like, TRUNCATE, ATTEMPORAL, SAMULI KEMPPI, MISS SUNSHINE and many more. Already supported as well by top artist like, Marco Carola Dj Hiperactive, Gabriel Ananda or Michel de Hey.
Liss C. is actually building up his first live set, that will be out shortly!
Descripción
LISS C.
(LC SERIES) / (LCR) Berlin, Germany.
Nax Acid – Circular Interference – Utch ep 0017